Domaine de L'Olivette
For more than two centuries the family of Jean-Luc Dumoutier has preserved the characteristics and identity of Domaine de L'Olivette. One of the pioneering wineries of the Bandol appellation after its creation in 1941, Domaine de L'Olivette crafts delicious wines based on local traditions, going beyond the strict requirements for the AOP designation. With views that extend down to the rock formations of the rugged coastline, the vineyards benefit from long, sunny days and the influence of the Mediterranean Sea. Combining generational expertise with modern technology, the wines of Domaine de L'Olivette achieve new heights in expressing the finest qualities of the terroir and the Mourvèdre grape.
Selections:
Red AOP Bandol
Showcasing the power and fullness of Mourvèdre (85%) with a touch of Grenache and Carignan, this wine is deep and complex with layered notes of ripe berries, black plum, licorice, garrigue and spice. The mouth is full and persistent, with a beautiful structure, long finish and silky tannins.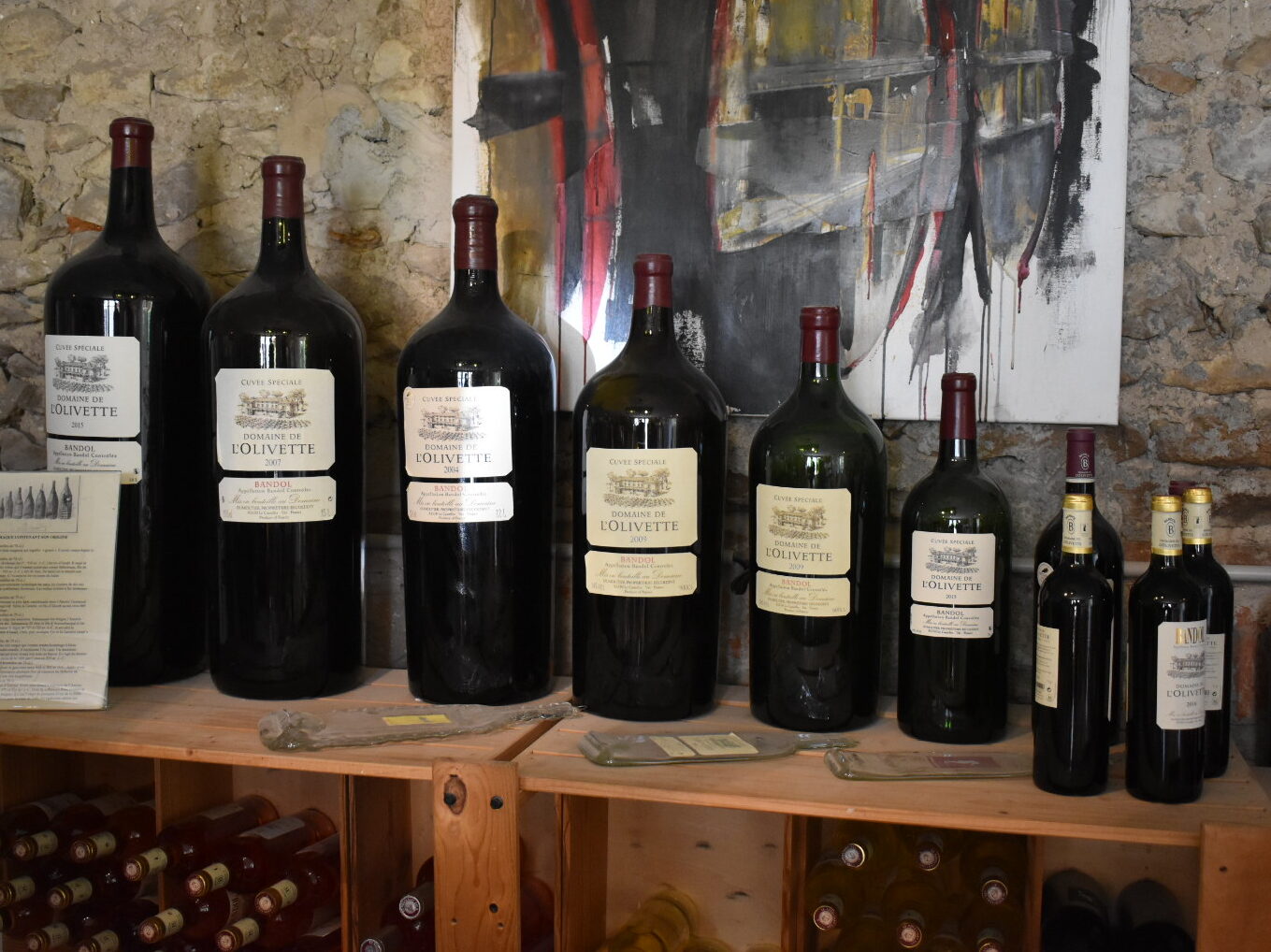 Rosé AOP Bandol
Reflecting the expressive and powerful terroir, this rosé is a blend of Mourvèdre, Grenache and Cinsault. Aromatic, well balanced and round, the wine has flavors of ripe summer cherries, strawberry and plum, with lingering spice on the finish.
Terroirs Red
IGP Mediterranée
From outdoor grilling to a lively dinner with friends, this blend of Grenache, Syrah and Mourvèdre is the perfect pairing. Easy to drink and with fun, eye catching labels, this red wine has flavors of juicy plum, blackberry, leather and dark chocolate.
Olivette Rosé
AOP Cotes de Provence
A Provençal rosé with Bandol influences, this is a 50/50 blend of Mourvèdre and Grenache stands out with its distinctive bottle shape. Lovely pale pink in color with citrus and rose petal aromas, the wine has bright flavors of pink grapefruit and wild strawberries.
---
The People:
Jean-Luc Dumoutier
Location:
Castellet, France
AOP Bandol
Land and Grape Growing:
Limestone soil. Yield is deliberately kept low, and the grapes are picked by hand. Further hand sorting ensures only the best grapes are used to make the wines. Certified HVE
Website:
vinsdebandololivette.com