Château Estanilles
Between the Mediterranean Sea and the foothills of the Espinouse and Cévennes mountains in the Languedoc is Château Estanilles. The domaine is located in the commune of Cabrerolles, one of the seven villages of the Faugères appellation. Established in 1976, Château Estanilles was taken over in 2009 by Julien Seydoux. Passionate about wine, innovative and a self-described perfectionist, Seydoux is committed to crafting high quality wines that showcase a true sense of place. The 35 hectares (86 acres) of vineyards are located on southern facing hillsides at 300 meters (984 feet) altitude. The vineyards are organically farmed, and grapes are harvested by hand at optimal ripeness. Characteristic of the Faugères appellation, the vines of Château Estanilles are planted on schist soils. These are arid soils that force the vines to send their roots down deep; they also absorb heat during the day and release it slowly at night, helping to ripen the grapes.
"From grape growing to winemaking, every step at Château Estanilles shows a deep respect and understanding of the exceptional Faugères terroir. These are wines that are made in the vineyard; with expertise and the perfect amount of finesse, high quality grapes are elevated to world class wines." — Robin
Selections: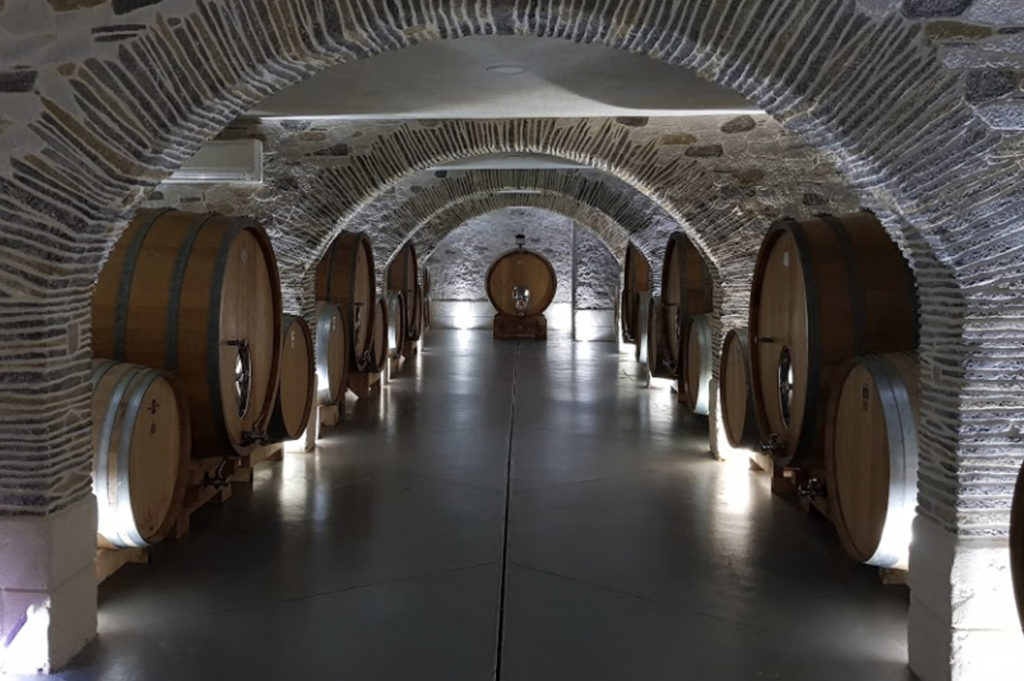 Vallongue White
45% Marsanne, 35% Roussanne, 20% Vermentino
Flinty stone notes reflect the minerality of the soil, with guava, pineapple and crisp citrus flavors interwoven with verbena and linden.
Download tech sheet

Vallongue Red
45% Syrah, 35% Grenache, 15% Carignan, 5% Mourvèdre
Deep ruby red in color, elegant and well balanced, the wine has notes of ripe red fruits and lightly peppered spices.
Download tech sheet
The People:
Julien Seydoux
Location:
Cabrerolles, France
AOP Faugères
Land and Grape Growing:
The 35 hectares of vines are planted on schist soils at 300 meters altitude on southern facing hillsides. The vineyards get coastal and northerly winds which provide a respite from heat, and the schist soils absorbs heat during the day and gently release it at night. Organic farming, certified in 2010.
Website:
www.chateau-estanilles.com