Champagne Bouché
For four generations the Bouché family has produced Champagne with grapes handpicked from their 30 hectares of vineyards in Pierry, just minutes from Épernay. From vineyard to pressing, blending and bottling, everything is made at the winery in strict accordance with the Champagne tradition. More than 75% of Champagne Bouché's vineyards are classified as Premier Cru and Grand Cru. The average age of the vines is more than 30 years, with some parcels that are more than 60 years old. Champagne Bouché produces the three grape varieties: Chardonnay brings finesse, acidity and elegance; Pinot Noir brings structure, strength and fruit; and Pinot Meunier brings roundness and balance. The grape varieties and crus are vinified separately to keep the specificity of each terroir. Each Champagne is aged between 4 and 10 years in the underground cellar.
"These champagnes have the perfect balance in every sip – delicate and layered flavors, with small bubbles that give an elegant texture. As the domaine begins its second century, we are excited to partner with Champagne Bouché to introduce their exceptional Champagnes to the United States." — Robin
Selections:
Cuvée Reservé
35% Chardonnay, 35% Pinot Noir, 30% Pinot Meunier
Blanc de Noirs
80% Pinot Noir, 20% Pinot Meunier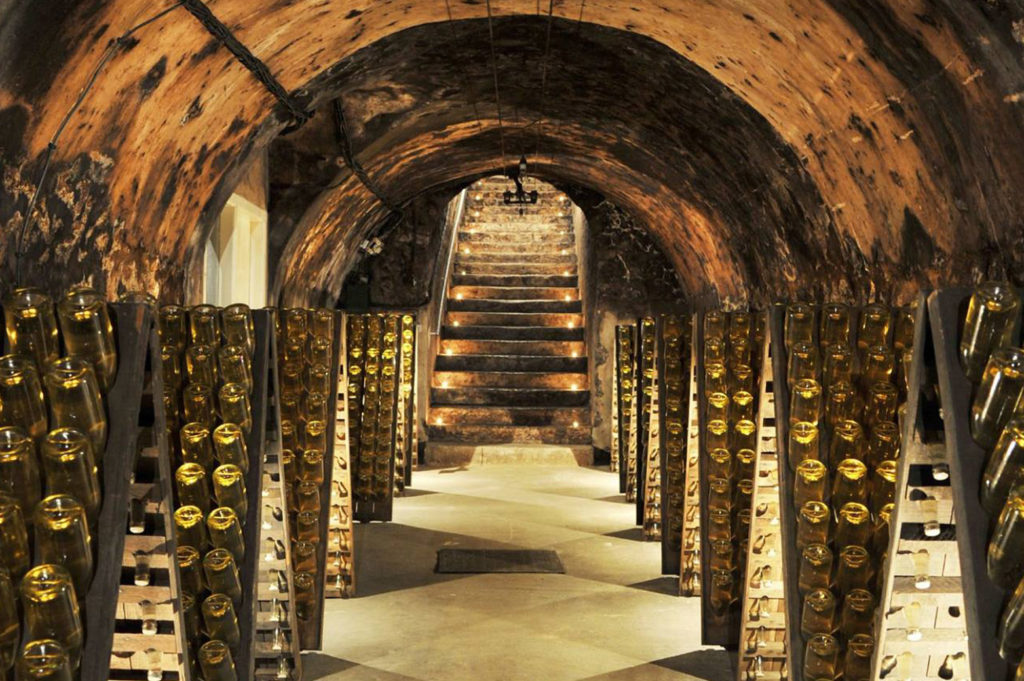 The People:
Nicolas Bouché
Location:
Pierry, France
Land and Grape Growing:
The 30 hectare vineyard is spread over a variety of soils and climates which add aromatic complexity. More than 75% of the vineyard is classified in Premier Cru and Grand Cru (Pierry, Chouilly, Verzenay, Verzy, Tauxières).
Website:
www.champagne-bouche.fr